Just across the Golden Gate Bridge lies Sausalito, California. Sausalito is a haven for hospitality and is known as a laid-back marine county town. With exclusive hotels, shopping, and restaurants this amazing water-front neighborhood awaits you. The picturesque nature of the area, along with the high number of establishments, makes it a great place to visit or live. Sausalito has more fine dining and incredible restaurants than you could imagine for a charming small town.
Some of the best cuisine in the Bay Area
Where
million-dollar homes
blanket the coast, living in Sausalito is certainly a luxury. But aside from the incredible Sausalito real estate market, there is so much to experience in the community. With most activities involving outdoor recreation, the restaurants also follow in their footsteps. Most restaurants in Sausalito capitalize on the incredible views of the Bay and San Francisco skyline.
Nicole Needham
has assembled a list of the hottest new restaurants in Sausalito this year.
Hot and New in 2022
Zalta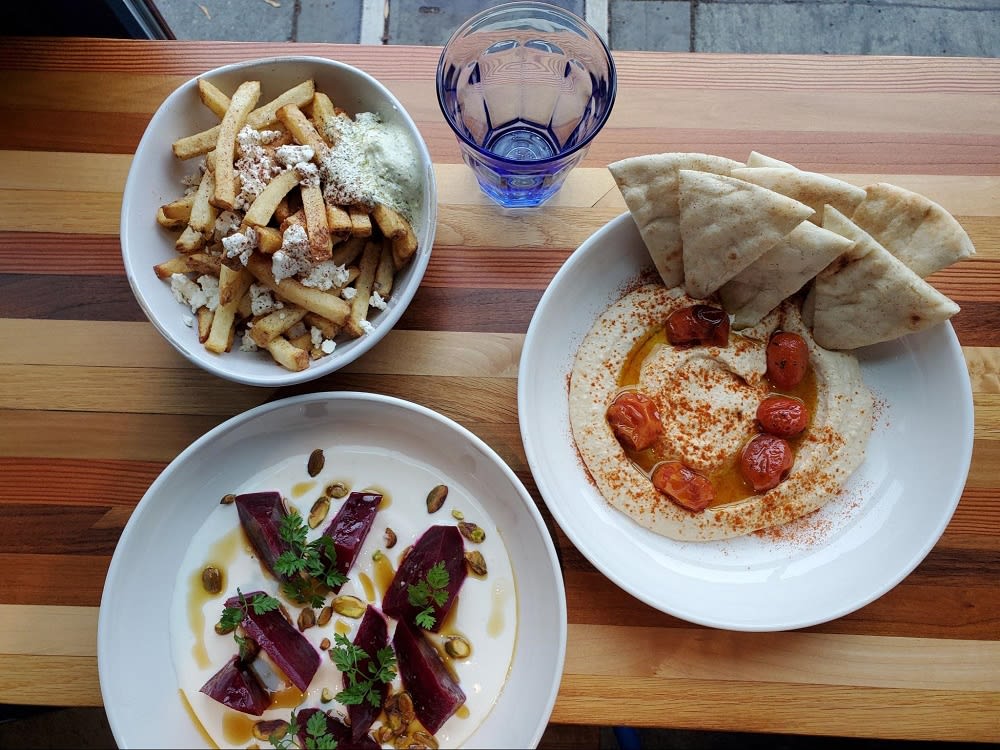 Ranking number one on our hot radar is the new French restaurant opened by Susannah and Oliver Souvestre, who have other local establishments including spirits and fast food in Marin County.
Zalta
was recently opened in October 2021 and features all that there is to love about Meditteranean. The restaurant offers dishes where guests can share various appetizers such as falafel, hummus, or mutabal. The eclectic atmosphere paired with the one-of-a-kind food will reel you in and keep you coming back for more.
The Bump Bar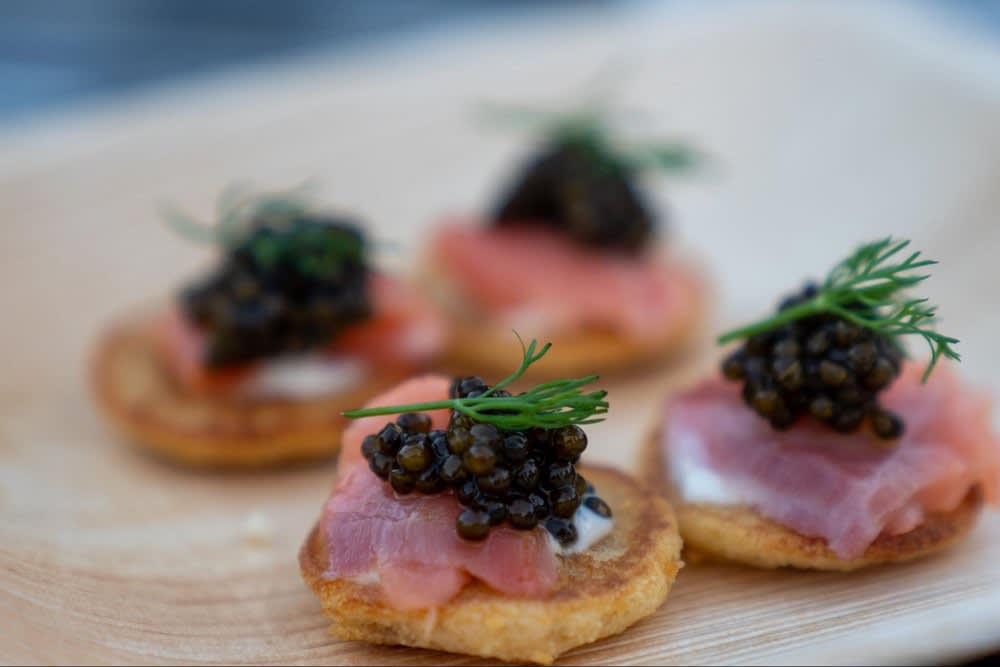 Photo courtesy of Unsplash
Talk about unique and exciting?! The bump bar is quite literally a tasting room dedicated to Caviar Bumps. What used to be a fancy fine-dining ingredient eaten in a proper way is making a modern twist at
Bump Bar
. The entire restaurant is dedicated to Caviar and introducing it to guests who may not be as familiar with the idea. Guests can enjoy sparkling wine or another regional beverage pairing. Owner Deborah Keane states the Caviar bumps release the oils and flavors of the wine.
The Junction Beer Valley and Bottle Shop

Founder Jeff Krupman who opened PizzaHacker, a Mission Street Pizza shop that locals adore, opened "The Junction" in Marin in 2020. With a multitude of outdoor seating and indoor seating located inside a gigantic beer hall, this is the super cool spot in town you will not want to miss. They also feature fun events like live music every Sunday from 2-5 pm. If you need a chill place to hang out after a long day of fun, The Junction is your spot. Although a little bit out of town, the drive to this Beer Valley is so worth it!
Hot restaurants that never stop attracting customers

These next few Sausalito restaurants are some of the hot spots in town that literally never stopped being hot! From their unique ambiance to award-winning food, these are well-known favorites that locals can't live without!
The Joinery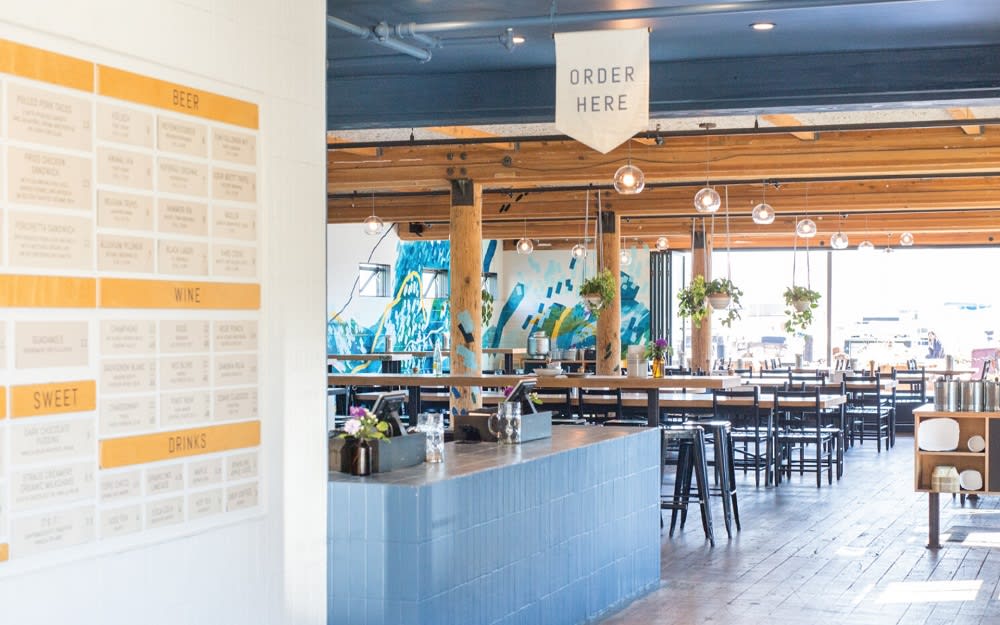 Photo courtesy of The Joinery

Located on Sausalito's waterfront, the Joinery is a hot rotisserie and beer hall. With casual new American food, this spot attracts locals looking for a good time to enjoy some delicious food while having an equally tasty beer. The joinery is part of the Moana Restaurant group that owns other local businesses such as Olla Cocina and Roundhouse. This cozy restaurant with views of the Bay is the perfect spot for an intimate hangout or business gathering. This is the place to be if you are looking to kick your feet back and relax after a busy week!
Avatar's

Welcoming guests since 1989, this spot continues to be a top hit for innovative Indian fare. By blending the flavors of India and Mexico, this restaurant appeases all your senses with delicious bites such as Enchiladas or samosas. This Indian-fusion eatery also has healthy and gluten-free options. With fresh ingredients made in-house daily, it is no wonder that locals cannot get enough.
Seafood Peddler Restaurant and Fish Market

Since 2012, this restaurant has been revered for its unique seafood plates. Guests can enjoy a variety of freshly caught seafood including all the classics such as lobster, clams, and oysters. There are also stunning views to make your experience that much better! Seafood connoisseurs should definitely try the filet mignon that comes with potato shrimp and lobster tails.
Copita Tequileria y Comida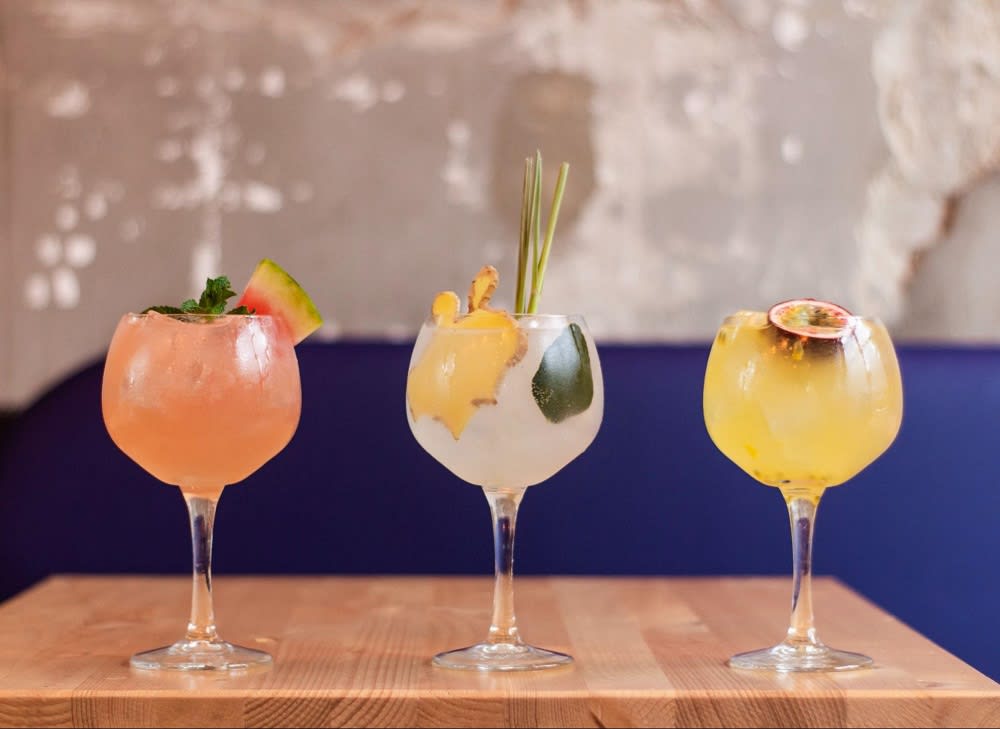 Photo courtesy of Unsplash

One of the best things to do in Sausalito is to enjoy a cocktail by the water! Let's just start with the fact that Copita features 100 brands of premium tequila to choose from. Executive chef Aaron Sabido leads the kitchen and cooks a diverse gluten-free menu. The Ingredients come from local California produce Including handmade tacos starting from the tortilla. On top of that, the restaurant has award-winning cocktails and margaritas you cannot say no to. Try out the fried pork belly tacos or wood-roasted chicken. You can sit outside at a tranquil table in the sun.
Poggio Trattoria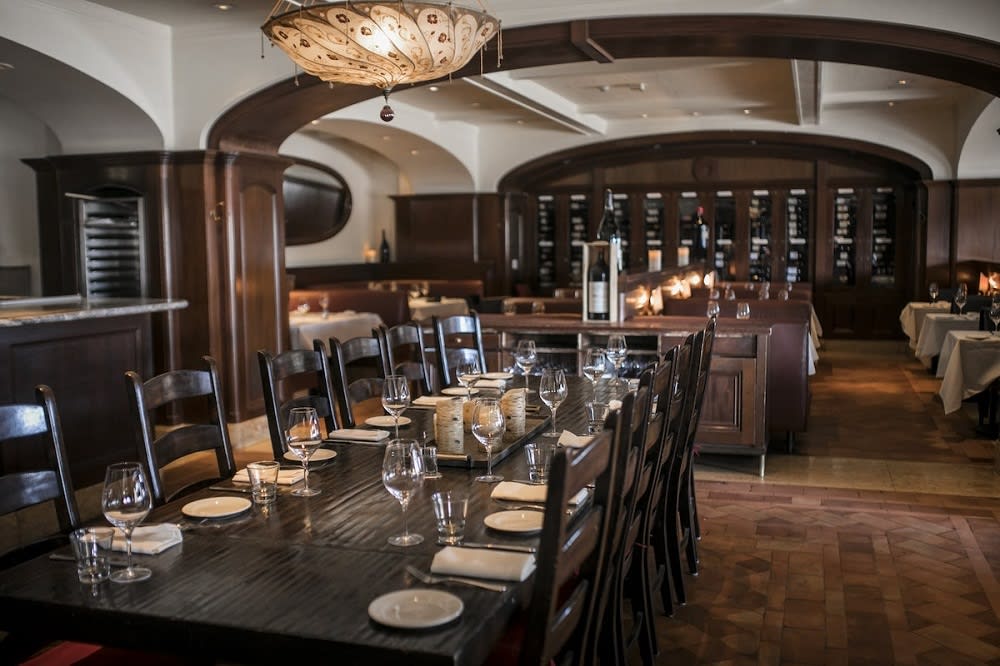 Photo courtesy of Poggio Trattoria

You simply cannot find more authentic Italian than Poggio Trattoria. If you have ever been to Italy, you know that they do it big! If Italians are not cooking at home they are going out for a five-course meal at one of their favorite local restaurants. Poggio Trattoria does a great job of mimicking the typical Italian five-course meal including the Insalata, Antipasti, Primi, and Secondi- the Poggio will indulge you in the flavors of Italy. If you have an appetite, we recommend bringing a buddy to try one of each course and indulge your sense of taste.
Le Garage

Although a bit of a walk to find the location, this former garage is a hidden gem that will ignite your curious side. With french-influenced dishes such as Pommes Frites and French toast, you certainly get to experience the most delicious cuisine. Hip, lively, and a sprinkle of French, Le Garage is such an exciting place to be!
If you want to make the foodie paradise of Sausalito your home,
Nicole Needham
is happy to assist. She is an experienced real estate agent in Marin County and Nappa Valley.

*Header photo courtesy of Unsplash