From the gorgeous Bay views to the fantastic weather, Marin County has plenty to offer real estate seekers looking for an incredible home in a desirable location. With beautiful natural parks and excellent dining and shopping spots, there is never a dull moment here.

If you're looking into one of the unique communities in the area, such as Belvedere real estate, read on for an insider's look into what makes this area special.
Finding your community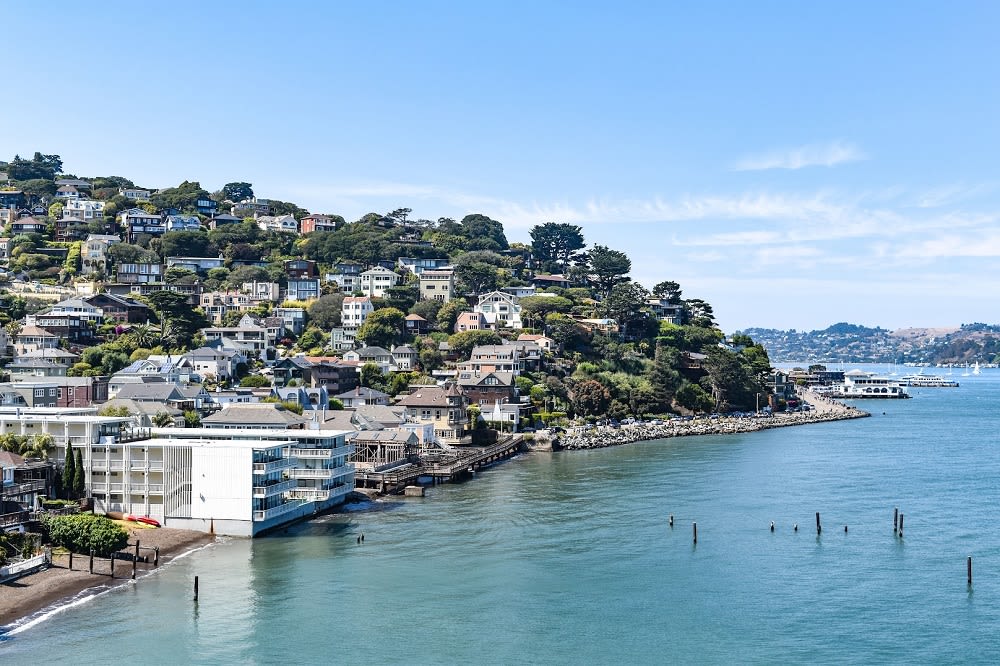 Photo courtesy of Shutterstock
Marin County, California, is home to many
fantastic communities
. Each has its own unique personality and character. So if you're considering buying a home in this county, it's a good idea to understand what each area has to offer — and they all offer a lot! When exploring and researching, keep in mind the neighborhoods that best suit your lifestyle and wants, and then as you narrow down your search, you can start exploring housing options in each area.
Some of these beautiful neighborhoods in Marin County include Belvedere, Mill Valley, Sausalito, and Tiburon. Belvedere is known for being a peaceful residential paradise. It's located just north of the Golden Gate Bridge, and many of the homes here were designed by famous architects. Those who enjoy yacht clubs will love what Belvedere has to offer. The city is located on the water, surrounded on three sides by the San Francisco Bay, and it has two yacht clubs that many of its residents like to use: the
San Francisco Yacht Club
and the
Corinthian Yacht Club
.
In Mill Valley, you will find a place that is filled with charm. From its stunning natural views to the cute shops and restaurants, there is a lot to love about this area. The city is situated on the shores of Richardson Bay and the slopes of Mount Tamalpais. Redwood forests abound, and the city has many recreational parks and nature trails to explore. Nature lovers may find that this is the area that suits them best.
Sausalito is another community in Marin County that is highly desirable. Living there means you will get picturesque views of San Francisco and the Golden Gate Bridge, and you may also want to explore the famous and historic Richardson Bay houseboat community. Home to sleek eateries and bars and world-famous sea lions, and offering wonderful opportunities for hiking and cycling, Sausalito has something for just about everyone.
Tiburon is another community within Marin County, and it's one that has a classic small-town feel. Just north of San Francisco, and accessible by ferry from downtown San Francisco, it has a small population of just over 9,000 people. It offers stunning views and is known for its history as well as luxury.
With all of these cities and towns that are filled with character to choose from, homebuyers seeking Marin County real estate have a plethora of amazing choices.
Knowing what's around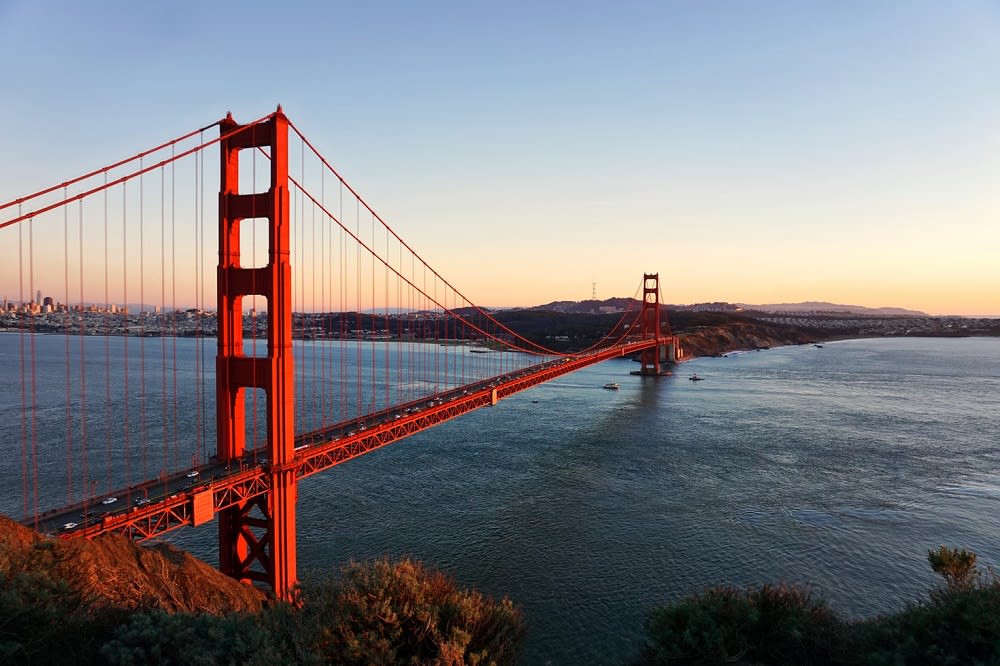 Photo courtesy of Unsplash
As a homebuyer, location is always something that matters, and it's an important aspect when deciding where you want to live. You may also have done some of your own research on what Marin County is like and have an idea of all of the fantastic opportunities and things to do in this area. You may already have your heart set on a specific neighborhood or community within Marin County.

However, it might also be helpful to know what cities and other counties you'll be near. Luckily, Marin County's location in the Bay Area is considered to be one of the best of the best. The year-round excellent weather and its proximity to San Francisco and Sonoma make the area highly desirable. While there is much to do and see in Marin County, when you add in the attractions in the surrounding areas, you'll understand why so many people want to call this area home.
Exploring real estate options

When you begin to search for homes for sale in Marin County, CA, you'll find that there is plenty to fall in love with. A variety of architectural styles can be found throughout each community. Luxury homes abound throughout the county, with many options in almost every neighborhood. No matter what style of home you prefer, Marin County is likely to have it.

If you're considering buying a home in Marin County, you should start to think about what types of amenities are important to you and your family. How many bedrooms and bathrooms do you need? What architectural styles speak to you? Are you looking for a home with a pool? Do you want a short commute to work? Once you've made a list of priorities, you can narrow down your search to homes that match your vision.

In Marin County, there is a lot to love. Whether you prefer more historic architecture or luxury homes with a modern or contemporary feel, you can find it here. There are also many waterfront homes available. Living close to the ocean is a wonderful experience, and living right on the water and being able to enjoy waterfront views every single day is something that makes Marin County so desirable. The outdoor views are luxurious, just like many of the properties and homes you'll find here.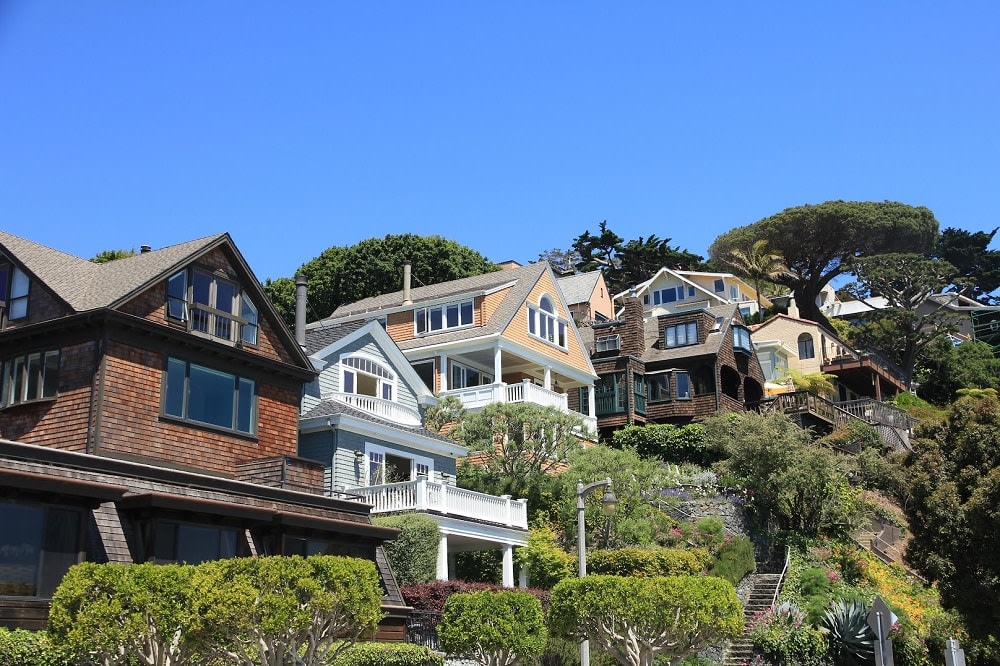 Photo courtesy of Shutterstock
Understanding the market
When it comes to home buying or anything real estate related, it's always a good idea to have knowledge of the market in the area you're interested in. Finding an
experienced real estate agent
is a fantastic way to get to know the area you're considering. An experienced agent will understand the local market and what's happening with Marin County real estate. This knowledge should include a full picture of what the market looks like currently as well as historical trends.
Because it's so desirable, given its prime location as part of the Bay Area, Marin County is often considered to be a seller's market, and an experienced and talented agent can help you navigate the process and strategize to buy your next dream home. The market is often competitive, but an agent experienced in buying and selling luxury properties can guide you throughout the process.
Considering moving to Marin County?
If you're looking for Marin County homes for sale, reach out to local expert
Nicole Needham
. As one of the top 10% of agents in the local market and with years of experience in Napa Valley and Marin County,
Nicole
has the expertise you can trust to help you make a sound purchasing decision and find a home you truly love.
*Header photo courtesy of Shutterstock